Bridging: Connecting Worlds through Supervision and Coaching
ANSE Summer University 2019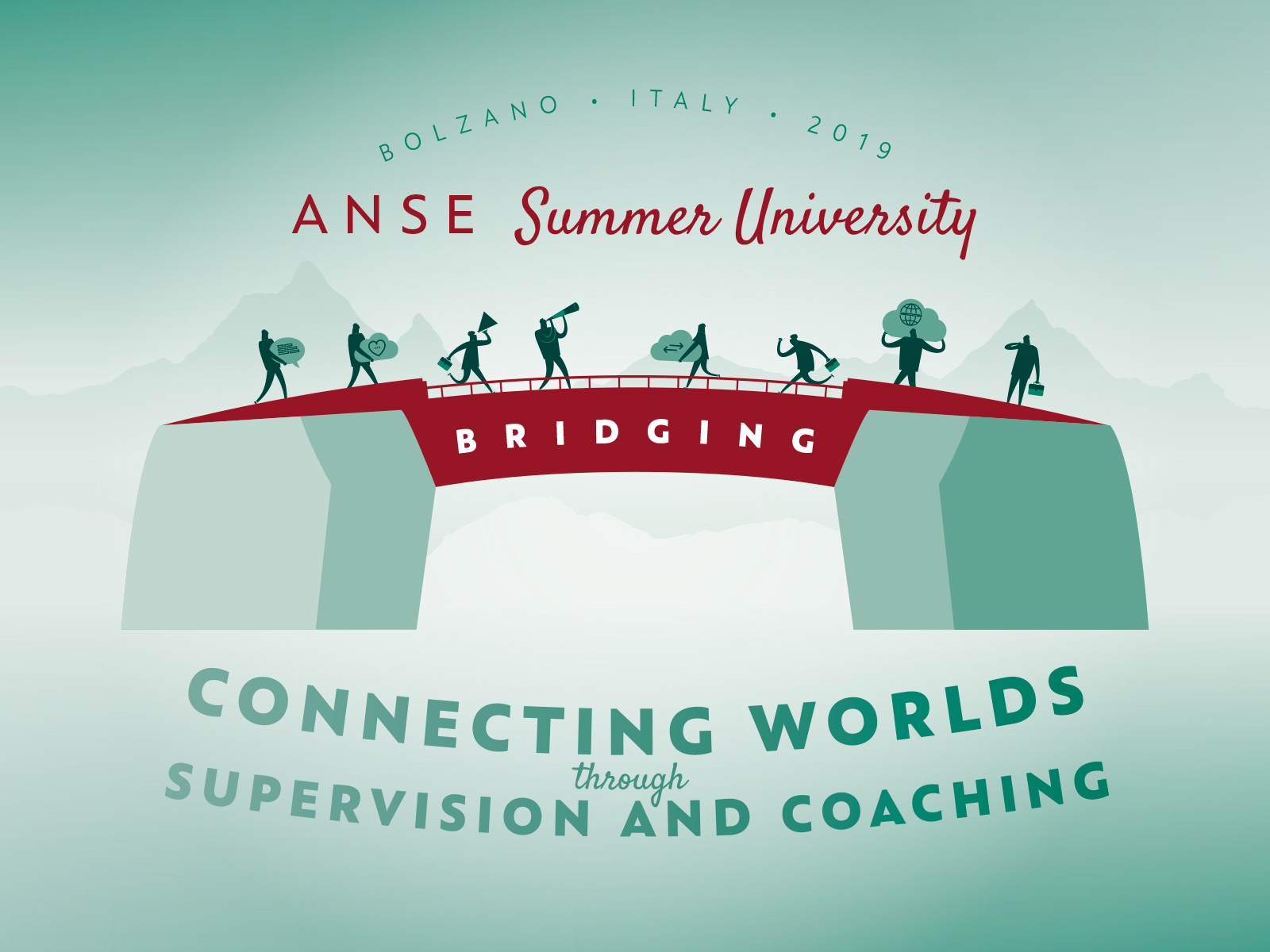 Save the date: 26th and 30th August 2019.
Bolzano/Bozen, South Tyrol, Italy
The Italian Association for Supervision, Coaching and Organizational Development (BSC) and the Association of National Organisations for Supervision in Europe (ANSE) are delighted to invite to the ANSE Summer University 2019 "Bridging – connecting worlds through Supervision and Coaching" in Bolzano/Bozen, South Tyrol, Italy.
The final program is now completed, please check further below all informations about fees, locations and accommodations as well as keynotes and workshops. The deadline for registration is June 15th. Hurry to book! Especially accommodations are, in this period of the year (mid-August), soon sold out.
Call for SU2019 workshops is closed
Online registration form
Summer University 2019
** Please note
Bank contact:
IBAN IT03J0585658220070571271080
BIC BPAAIT2BBRE
Privacy:
According to regulation (EU) 2016/679 of 27 April 2016, your data will be only used for: Registration, Invoice, Certificate of attendance.